Pasco & Pinellas County's Top Rated
Gutter Cleaning
Our Presssure Washing Company Has Been Featured On: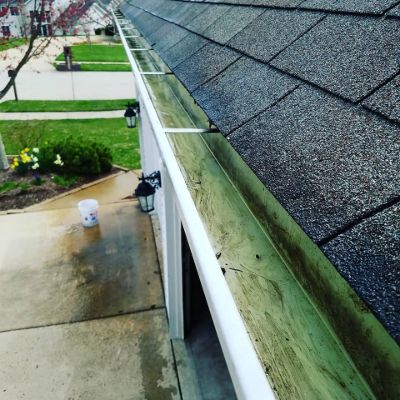 Ensure Effective Gutter Function with Professional Cleaning Services
Gutters are vital for protecting your property from water damage by directing rainwater away from your property's foundation, roof, and walls. However, gutters can become clogged with debris, leaves, and other materials over time, compromising their functionality. Regular gutter cleaning and maintenance are crucial to ensure optimum performance and prevent hefty repairs. At Millennium Soft Pressure Washing LLC, we specialize in providing professional gutter cleaning services in Hudson, New Port Richey, Trinity, and the surrounding areas. With our expertise and meticulous services, we can help keep your gutters functioning properly.
The Importance of Regular Gutter Cleaning
Clogged gutters can result in water overflow, affecting the structural integrity of your property. Regular gutter cleaning helps prevent costly water damage and the associated repairs by removing dirt and contaminants and ensuring proper water flow.

Additionally, excessive moisture caused by clogged gutters can deteriorate the foundation of your property over time. By keeping your gutters clean and clear, you protect the stability and longevity of your commercial or residential building. Regular gutter cleaning also mitigates pest infestations. Dirt-filled gutters are a perfect environment for rodents, mosquitoes, termites, and other pests, to thrive. Regular gutter cleaning eliminates the debris that serves as a breeding ground, minimizing the risk of pest infestations.
Millennium Soft Pressure Washing LLC: Your Gutter Cleaning Partners!
At Millennium Soft Pressure Washing LLC, we offer premium gutter cleaning services to keep your gutters in ideal condition. Our skilled cleaning crew will carefully remove debris, leaves, and other obstructions to ensure proper water flow and prevent other structural problems.
Our team is well-equipped with the necessary tools and expertise to clean gutters safely and efficiently. On top of that, our technicians are well-versed in industry best practices and take necessary precautions to curtail potential issues involved.
Along with gutter cleaning, we also offer a thorough inspection to pinpoint any signs of damage or areas that require urgent attention. By identifying issues early on, we can help you address them on time and avoid more severe problems down the line.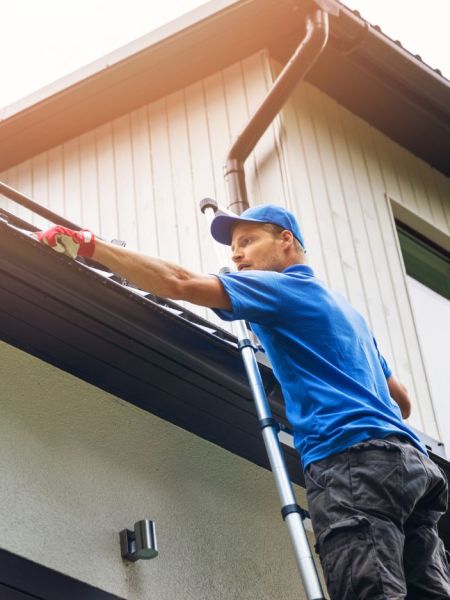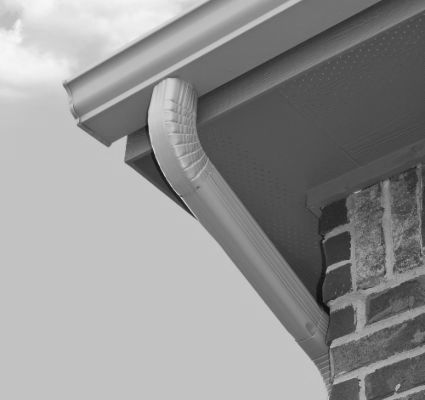 Experience the Benefits of Professional Gutter Cleaning
With our professional gutter cleaning services, you can trust that we will remove all debris and leaves and prevent blockages that hamper proper water flow. Our team will ensure that your gutters are clean and functioning optimally.
Regular gutter cleaning is a type of preventive maintenance that helps you avoid exorbitant repairs. Keeping your gutters clean and well-maintained can extend their lifespan and help you avoid potential water damage issues. With Millennium Soft Pressure Washing LLC, you can have peace of mind knowing that your gutters are in dependable hands. We are poised to provide excellent service, and your satisfaction is our priority.
Schedule Your Gutter Cleaning Service Today!
Contact Millennium Soft Pressure Washing LLC today to schedule your gutter cleaning service in Hudson, New Port Richey, Trinity, or the surrounding areas. Our specialized team is always available to ensure your gutters are clean, clear, and functioning at their best. Let us help maintain the longevity and efficiency of your gutters. Get in touch now!