Are you tired of looking at your worn-out driveway and deck? Or has your driveway and deck accumulated dirt, grime, and algae over the years? If so, then it can benefit greatly from power washing in Hudson. Over time, these outdoor surfaces can become dull, discolored, and slippery, posing both aesthetic and safety concerns. Fortunately, power washing can breathe new life into your driveway and deck, making them look as good as new.
Your property's exterior is the first thing that people see when they visit or drive by. It is crucial to make a good impression and maintain the curb appeal of your home. Power washing is a highly effective method for revitalizing your driveway and deck, and it offers numerous benefits that make it worth considering. If you want to learn more about the benefits of power washing for the driveway and deck, keep reading.
Understanding Power Washing
Power washing, also called pressure washing, utilizes high-pressure water to remove mold, grime, dirty, mildew, and other contaminants from various surfaces. Pressure washing equipment consists of a pressure washer, which uses a motor-driven pump to create high pressure, and a nozzle that sprays the water at a high velocity.
It is often used in outdoor cleaning tasks, such as washing vehicles, roof stain removal, removing graffiti from walls, cleaning patios, and cleaning driveways and decks. Since the equipment is designed to deliver a powerful stream of water, it is effective in removing even the toughest stains and dirt. It's best to hire a professional power washing service in Hudson for optimal results, as they have the expertise and equipment to safely and effectively clean your driveway and deck.
The Benefits of Power Washing
Power washing can do wonders for your driveway and decks. It offers a range of benefits that make it an ideal choice for reviving these outdoor surfaces, including:
Deep Cleaning
Power washing is a deep cleaning method that can penetrate the surface of your driveway and deck, removing embedded dirt, stains, algae, and other contaminants. The exterior of your property and its outdoor surfaces are constantly exposed to harsh elements, such as rain, dirt, and UV rays. Over time, these elements can cause your driveway and deck to become dull, discolored, and slippery.
Power washing can effectively remove years of built-up grime and restore the original beauty of your driveway and deck.
Enhanced Curb Appeal
Power washing can significantly enhance the curb appeal of your home. A clean and well-maintained driveway and deck not only make your home look more attractive but also create a positive first impression. This is especially important if you are planning to sell your property or host social gatherings. You can be confident that your guests and potential buyers will be impressed by the fresh and clean appearance of your driveway and deck.
Time-Saving
Manual cleaning methods, such as scrubbing with a brush and detergent, can be time-consuming and labor-intensive. Power washing your driveway and deck saves you valuable time and effort. With the power and efficiency of a pressure washer, your outdoor surfaces can easily be cleaned in a fraction of the time it would take using traditional methods. You can get rid of stubborn stains and dirt with ease, allowing you to spend more time enjoying your outdoor spaces.
Environmental Friendly
Unlike traditional method of cleaning that requires the use of harsh chemicals, power washing is an environmentally friendly option. Deck power washing typically uses hot water and environmentally friendly cleaning solutions that are safe for your family, pets, and plants. You can minimize your ecological footprint by choosing power washing as a method of cleaning your outdoor surfaces.
How Can Power Washing Revive Your Driveway and Decks?
Power washing is the ideal choice for reviving outdoor surfaces like driveways and decks due to its deep cleaning capabilities. Here's the importance of power washing for driveway and decks:
Removal of Surface Stains and Dirt
Power washing effectively removes surface stains and dirt from your driveway and deck. Exposure to harsh elements, such as rain, dirt, and UV rays, can cause a buildup of grime that is difficult to remove with traditional cleaning methods. Power washing restores the original beauty of your driveway and deck by eliminating years of accumulated grime, leaving them looking fresh and rejuvenated.
Elimination of Mold and Mildew
Driveways and decks are prone to the growth of mold and mildew, especially in environments with high humidity or areas that receive a lot of shade. This can lead to unsightly stains and also poses a potential health risk for you and your family. With high-pressure water spray, you can reach even the deepest crevices of your driveway and deck, effectively removing mold and mildew. This not only improves the appearance of your outdoor surfaces but also ensures a healthier environment for you and your loved ones.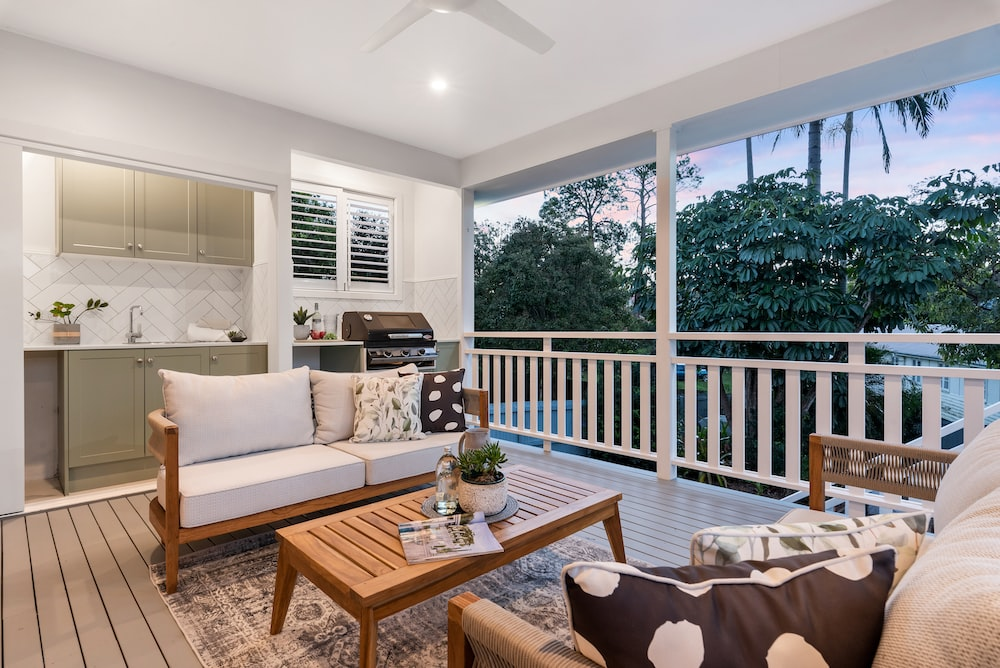 Texture Restoration
If your driveway or deck looks weathered and worn out, power washing can help restore its texture. You can rejuvenate the surface of your driveway and deck by removing the layer of dirt or mold and achieve a smooth and clean surface.
Extend Lifespan
Periodic maintenance and cleaning measures, such as power washing, can significantly extend the lifespan of your outdoor surfaces. Having a professional driveway pressure washing service provider clean is an investment in the longevity of your driveway and deck. This can maintain the value of your property and save you money in the long run by avoiding costly repairs or replacements. In addition to the aesthetic benefits, power washing also brings other environmental advantages.
Hiring a Pro for Power Washing
Hiring a professional power washing service is highly recommended for the best results when reviving your driveway and deck. Power washing services have the expertise and experience to ensure that the power washing is done safely and effectively. They also have all the appropriate equipment and tools to get the job done efficiently. High-pressure washing can be dangerous if not handled properly, so it is important to leave it to the experts who know how to handle the equipment and ensure your safety.
Moreover, professionals have access to commercial-grade power washers that are capable of delivering the high pressure needed to effectively clean driveways and decks. They know which product to use and how to adjust the pressure settings to avoid causing damage to your outdoor surfaces. Make sure to choose a reputable and experienced power washing service provider who uses environmentally-friendly cleaning solutions to minimize any negative impact on the surrounding ecosystem.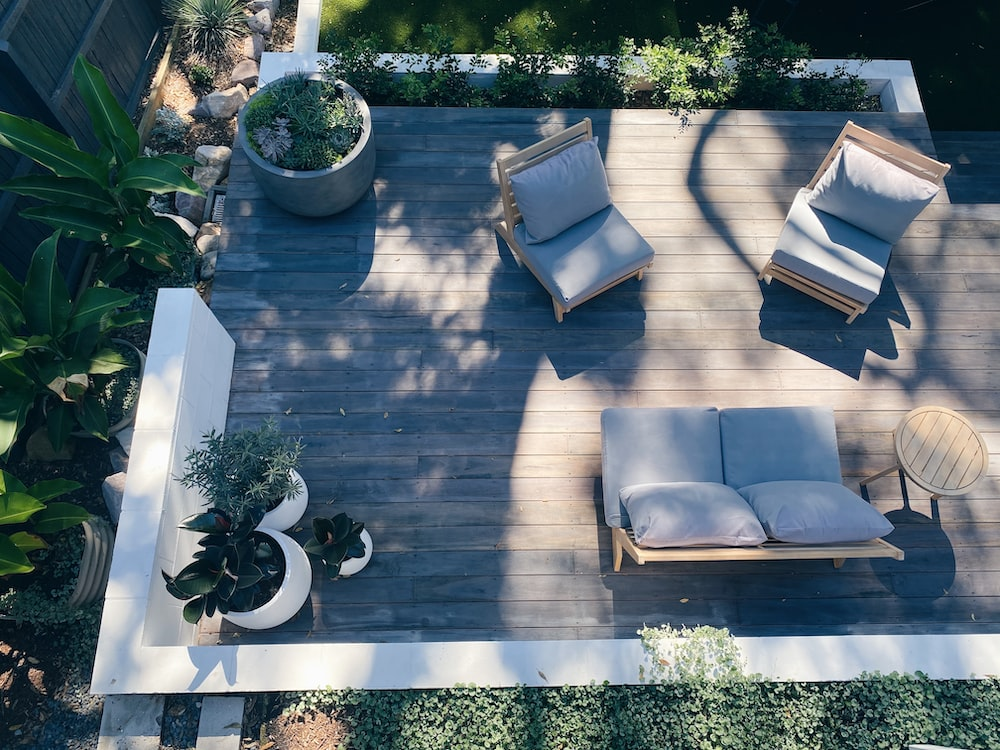 Are you looking for pressure washing services in Hudson? You've come to the right place! At Millennium Soft Pressure Washing, we specialize in providing top-notch power washing services for driveways and decks in the Hudson area. Our team of skilled professionals has years of experience in power washing and restoration.
We specialize in pressure washing for decks and driveways, roof cleaning, gutter cleaning, soft washing, exterior property maintenance, and much more. Our goal is to help homeowners like you maintain the beauty and integrity of your outdoor surfaces.
For more information on our services or to schedule a consultation, please don't hesitate to contact us.